I felt embarrassed for myself and my family…
An open letter from candidate Chris Larson who has distanced himself from the Avon Action slate as I reported on after the recent LWV candidate forum held at the RLB Cultural center.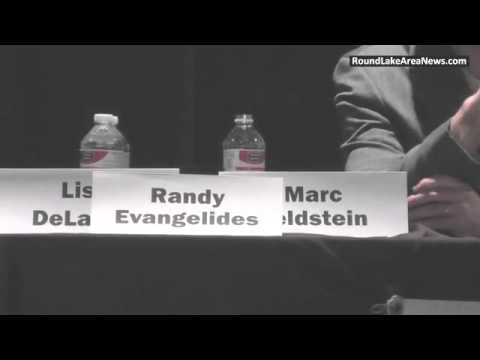 Dear Residents of Avon Township,

Before I began my candidacy for Trustee alongside the other candidates of Avon Action, I stated quite clearly that I would not tolerate any negative campaigning in this election. I was assured that there would be no such type of campaigning, and with that assurance, I agreed to run for office with them. Since that day, I have become increasingly disappointed with the judgment this slate has employed in conducting the campaign.
I was disturbed to discover that at least one qualified candidate dropped out of the election rather than face a possible onslaught of negative campaign material. I was further disappointed to find out, quite after the fact, that a special meeting was used to call the residency of Supervisor Candidate Douglas Williams into question. It was after that special meeting that I began to question why I should continue to remain associated with this campaign. I received questions from numerous friends and acquaintances about what the Avon Action slate was doing and found myself searching for answers just as much as my friends were.
I felt embarrassed for myself and my family in that we may be perceived as unethical, "win-at-all-costs" people due to being associated with these decisions. However I cannot stand idly by and allow my name and my family's name to continue to be associated with such behaviors. While it is too late in the campaign season for me to withdraw from this election, it is not too late for me to disassociate myself from this campaign and these poor examples of leadership and judgment that Avon Action has demonstrated the past few months. Our township deserves better, more ethical and more thoughtful leadership than this.
As a result, on 3/19/13 I spoke with Lisa Rusch and asked to be disassociated from the campaign and removed from all future campaign-related material. I also had a conversation with another member of the campaign on that same day and stated the same. On 3/21/13, I stated publicly and openly at the LWV forum in Round Lake Beach that I had no confidence in the candidates of Avon Action and expressed my confidence in the other candidates for office. Since that time, my name and likeness have been removed from all new publications and signs produced as evidenced by the most recent mailing and numerous signs across the township. I have had no contact with the seven remaining candidates from the Avon Action slate or their campaign workers since that time.
I would have hoped that my decision to leave the campaign for the reasons expressed above would serve as a warning to the Avon Action slate to cease using questionable tactics, but I was further upset to see an Avon Township newsletter that clearly featured photos from the campaign throughout the publication. Not only were campaign-related materials clearly used in the production of the newsletter, but it bears great consideration that the last time the Township released a newsletter was winter of 2011. Fortunately, I was not the only one upset by these actions as a formal complaint was filed by two of the current Avon Township Trustees with the State Board of Elections over this very mailing (Grayslake Patch, April 2nd). I applaud William McNeill of Avon Strong and Douglas Williams of Avon Independents for putting aside any political differences to stand up for the residents of Avon Township.
Regardless of the outcome of this election, I can only hope and pray that you, the residents of Avon Township, will accept my deepest apology and not think less of me for my association with the campaign and the tactics that were employed.
Sincerely,
Christopher Larson
Candidate for Avon Township Trustee
chrisfortrustee AT wicatech.com