Parents Speak Out At District 46 Townhall Meeting
On Wednesday, January 16th, local resident Lennie Jarratt sponsored a town hall meeting to discuss the current Grayslake District 46 teacher's strike that began after last ditch efforts failed Tuesday evening. Jarratt who formed the organization known as For Our Children's Future was instrumental in bringing the two sides closer together during last years Zion teacher's strike. The meeting was held at the State Bank of The Lakes facility in Grayslake and was attended by over three dozen concerned parents and taxpayers.
Jarratt's presentation included a Power Point explanation of how the school district arrived at their current situation as well as what it will take to move forward in a sensible, taxpayer friendly way. After his presentation, Jarratt opened up the meeting to questions from those in attendance. The following video is a bit out of sync (visual versus audio) due to some heavy compression of the hour and a half long meetings raw footage.
It's hard to believe that two board members, Surroz and Weinert, felt the need to make a twenty minute "coffee run", as reported in the Daily Herald, while parents were waiting in limbo for an answer on whether or not there would be classes on Wednesday. Wouldn't you think that someone else could have gone to pick up coffee or that they would have had a 30-cup coffee maker available seeing as they knew it was now crunch time and every minute counted?
You can see the charts in Jarratt's presentation a lot better if you click on the full screen tab at the lower right of the video. To exit full screen mode, simply hit your Esc key.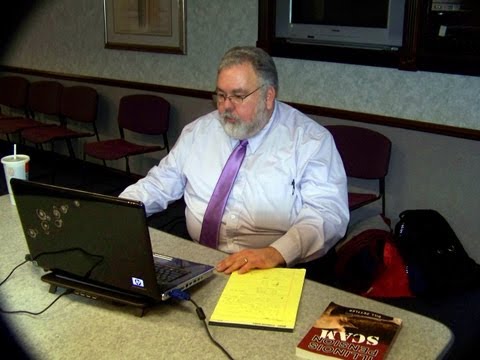 You can view and/or save the PowerPoint presentation HERE