Show Will Allow A Broader Audience For His Cause
Congressman Joe Walsh may have been defeated in his recent bid for re-election in Illinois' 8th Congressional District but he will now have an even broader reach to get his message out after inking a deal for his own talk radio show. Beginning March 25th, Walsh will be hosting a two-hour segment from 7:00-9:00 PM on Rolling Meadows-based WIND-AM (560)

What can we expect to hear from Walsh on his upcoming radio show? Anyone who has attended his recent townhalls (Yes, he's still holding them) will know that he is busy promoting his Freedom Movement with attendees being asked to sign the "Grow Up – Be Free" pledge which we reported on earlier here.
What Walsh is advocating is, whether you are a Republican, Democrat, Independent, or belong to any other political group, we as a Nation need to tell BIG Government that we are willing to take responsibility and Grow Up.
With government spending out-of-control, Walsh gave an example of what our kids and grand-kids are in store for: "This is what's at stake".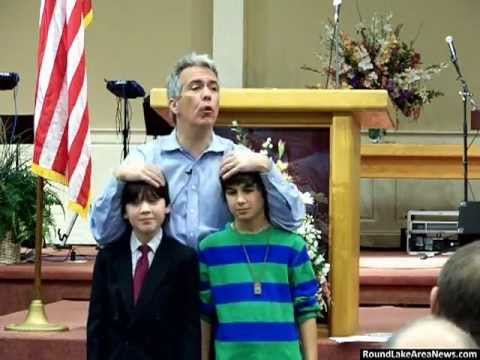 "There are few politicians in Illinois or anywhere in the country that garner as much attention as Joe Walsh," said Jeff Reisman, general manager of AM 560 The Answer. "Joe is an outspoken defender of freedom, and because of his firsthand experience in Congress, he brings a unique perspective to the national conversation as our country searches for answers during these challenging times."
"People kept asking me what my next step was going to be after I left office in January," said Joe Walsh. "We're at a crucial point in this country, and I'm excited to take the debate right to listeners throughout Chicagoland via the airwaves. The radio program will be a great platform to help grow a freedom movement which is already gaining momentum right here in Illinois. I intend to do with this program what I did as a U.S. Congressman — speak plainly, speak directly, not worry about political correctness, and engage in respectful, engaging debate with all viewpoints. This is just too important of a time for all of us to do anything less."