Event is scheduled for Thursday, March 21st
6th Grade teacher,
Deb Arthurs
, who teaches math and science at John T. Magee Middle School, is the facilitator of a school group called
BIONIC
(
Believe It or Not I Care
). The BIONIC student team was created 2 years ago, and they have done a lot of great things for their school and their community. BIONIC has raised money for a memorial service for one of their students who passed away unexpectedly, started a gently used clothing store where they have given away over 1000 pieces of clothing, volunteered their time at Hillcrest Nursing Home doing crafts and singing holiday songs. BIONIC has also successfully had a school wide clothing give-away, where hundreds of pieces of clothing were given away during an 8 hour time frame during the parent-teacher conference.
There is another such event scheduled for Thursday, March 21st, during Magee's next parent-teacher conference day. The give-away takes a great deal of preparation to get ready and constant monitoring the day of the event. Clothes need to be sorted, laid out in an organized manner, signs hung, etc. using the cafeteria for the event. Students monitor the clothing throughout the day, and teachers monitor that process. Anyone can receive clothing, with most items coming from the staff and students and their families and friends from John T. Magee Middle School. There will be sizes from elementary school ages to adult, and there will be hundreds of pieces of clothing.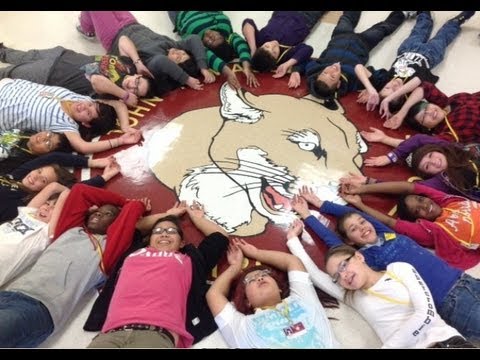 The BIONIC Team (Believe It Or Not I Care) group consists of students from John T. Magee Middle School. They are 6th, 7th, and 8th graders. Mrs. Deb Arthurs is the facilitator but many of the teachers will be participating in working the event. The team evolved from the SAP Team (Student Assistant Program) in the school, comprised of Lanelle Collins, Assistant Principal; Deb Arthurs, BIONIC Team Facilitator and teacher; Felicia Fischer, teacher; Maria Ganem, teacher; Dani Navarro, teacher; and Nicole Bihn, Guidance Counselor.