This video is from over 50 short clips I took at last nights National Night Out.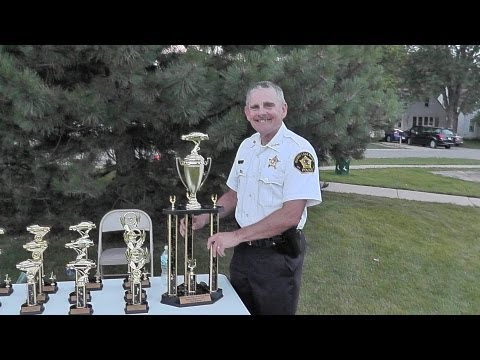 Don't forget that tomorrow, August 6th, is our local "National Night Out" at three of our Round Lake Area villages. National Night Out is designed to:
1. Heighten crime and drug prevention awareness
2. Generate support for, and participation in, local anticrime programs
3. Strengthen neighborhood spirit and police-community partnerships
4. Send a message to criminals letting them know that neighborhoods are organized and fighting back
The following is a list of times for the various events and I'm hoping to make them all to include in my video:
Round Lake:
From 5:00-7:00 PM
RL Police Dept. 741 W.Townline Road
Hot dogs, popcorn, refreshments, puppet show
Round Lake Beach:
From 5:30 – 8:00 PM
Round Lake Beachfront, 1019 Lakeshore Drive
1500 free hot dogs compliments of RLB Police Dept.
"Bar Stool Soldiers" will entertain
K-9 demonstration, face painting, car show including "Batmobile" compliments of the Volo Auto Museum
Free shuttle from RLB Cultural & Civic Center to relieve parking congestion
Round Lake Park:
From 6:30 – 9:30 PM
RLP Police Department, 215 E. Main Street
Antique car show, police vehicle display, K-9 Demonstration, pizza, hot dogs and ice cream.
Round Lake Heights:
There are no plans scheduled but you may see their officers at the neighboring events.